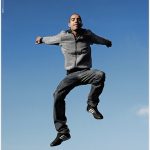 I've been going over all the essential elements you need in your first scene, any of which need to show their heads on the first page or two. I've talked about back story, theme, visible plot goals, and the MDQs to this point. If you haven't been following, I suggest you go back and read the posts beginning with the first week of the year. For this whole year is devoted to the heart of the story, and much of the heart is set up in the first few pages.
If you can succeed at this first scene, you are well on your way to writing a terrific novel. Conversely, if you fail to include all the major elements you need right away, you will lose your reader and that equates to a failed attempt at hooking and keeping your reader turning page after page.
So . . . what is the number one objective in writing your novel? (Drum roll . . .)
To elicit emotion.
Not any one specific emotion, but some emotion. And you should have an idea of what kind of emotion you'd like to incite in your reader. But that's your aim—to move your reader. Okay, I know I'm veering off course here, but one of my favorite books of all time (and space?) is Walter Moers's The City of Dreaming Books.
If you haven't heard of this German author who draws crazy cartoons throughout and has the most wacky, warped imagination on earth, you need to discover him. In this novel, Optimus Yarnspinner, a young writer (who is more like a goofy dragon),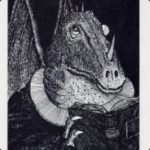 inherits from his beloved godfather an unpublished short story by an unknown author. His search for the author's identity takes him to Bookholm—the so-called City of Dreaming Books.
On entering its streets, our hero feels as if he has opened the door of a gigantic second-hand bookshop. Thus begins his journey in the treacherous underground where books are alive, scheming, and intent on trapping and torturing you in catacombs hard to escape.
What is so compelling, though, is this short story, which I seem to recall is only ten pages long, is the most spectacular piece of fiction ever written. When Optimus shows it around to the booksellers, they grow obsessive. You watch the fleet of emotions that come across their faces as they read this magnificent piece of work. Tears, shrieks, gasps, cries—it's a masterpiece and unbelievable that anyone could write such stuff. And of course, it then is priceless and highly coveted. Which leads Optimus into all kinds of danger.
My dream is to someday spend a good amount of time (perhaps a year) trying to write the most powerful, beautiful, moving first scene (ten pages) that will evoke this kind of intense emotional response. What if you could make your reader cry, become breathless, gasp, elevate their heart rate—all this in your first scene. Is it possible? I believe it is.
This week, think of a novel you've read that had an amazing, powerful first chapter. It may not have the punch that Optimus's special story had, but no doubt you can think of some novel that got you so excited you dropped everything to keep reading. If you can get a hold of that book and reread the chapter, then pay special attention to the details and elements that so moved you, think how you can do something similarly in your first scene. And be sure to share in the comments the name of the book and what touched you about it.