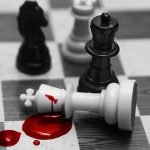 An article by Bob Minzesheimer in a January issue of USA Today brought out some statistics about some of the novels on USA Today's Best-Selling Books list, which tracks combined sales of eBook and print editions. The latest list, based on sales data from Dec. 26 to Jan. 1, shows a huge increase of digital book sales after e-readers were unwrapped as gifts: for 42 of the top 50 titles, the eBook editions were the most popular format. The previous high, in July, was 25 of the top 50. In the article Michael Norris, an analyst with Simba Information, a market research firm, is quoted as estimating that one in five US adults are reading eBooks on a variety of devices, from dedicated e-readers to tablets (like the Kindle Fire) that can be used to download movies, music, video games and more.
Here are some points made in the article that I found interesting:
Forrester Research estimates that Amazon has sold 5 million Kindle Fires, priced at $199 each, since the device was released Nov. 14.
Archrival Barnes & Noble has sold an estimated 2 million Nook Tablets ($249), released Nov. 17.
Both devices are designed, in part, to compete with Apple's iPad (the latest versions are priced from $500 to $830), which sold about 40 million units last year.
The sales of eBooks doubled from 10% of the overall market to 20% in 2011, and print books still account for about 80% of the market.
"The Game is a Lot Like It Was"–Or Is It?
Michael Cader, founder of Publishers Lunch, an influential digital newsletter, says it's premature to call eBooks a "game-changer" for publishing: "Lots of things are changing, but the game is still a lot like it was." I know that's what a lot of people in the publishing industry say, but I wonder if that's really the true painting of the landscape unveiling before us. The big question for publishers and booksellers is, according to Bob Minzesheimer, just how fast are these changes coming?
He cites Russ Grandinetti, a vice president at online retailer Amazon (which dominates the markets for both e-readers and e-books), who says its print and digital sales are both up, but "digital is growing significantly faster." Norris, the market research analyst, doubts if eBooks will "hit a true tipping point like music did. Music content has always required an electronic interface, be it a gramophone or an iPod," which is not the case with books. But technology has now made inroads into every area of our lives, and even though he makes a point, I personally don't feel it's relevant at all. What is relevant to consumers–be it for music, books, food, or most all other purchasable commodities–is what Mark Coker (founder of the eBook distribution site Smashwords) says, and what I noted in previous posts: people want things faster, smaller, cheaper, and easily accessible.
Faster, Smaller, Cheaper, More Accessible
When I have a book I really want to read, I can either order one online and wait up to a week to get it, or I can drive to the nearest bookstore (if there is one nearby and if they happen to currently carry the book I want), or I can ask my library or bookstore to get that book in for me (the former might not do that for me, or may have a long wait list, or the title might not be easily obtained). But, if I order the eBook from Amazon to read on my Kindle, and especially if I use my quickie 1-Click option, I can be reading that book within a couple of minutes and probably for a lot less cost than if I bought the print edition. I can't think how much faster, smaller, cheaper, and more easily accessible I can get. This is fast-food service at its best. And once people get used to a certain segment of their life being made easier like this (electric toothbrushes, fast-loading websites, cell phones), it's really hard to go back. I mean, really, are you ever going to buy an old mercury-filled thermometer to take your child's temperature ever again? Wait more than a minute for a stubborn web page to load? We used to wait without complaint, but . . . not anymore.
Publishers Are Scrambling
In order to compete with the surge of eBook retailers, publishers are beginning to delve into multiple formats. On Jan. 23, Reagan Arthur Books, a division of Little, Brown, released three versions of George Pelecanos's latest novel, What It Was—as a 99-cent eBook, a $9.99 paperback, and a $35 limited-edition slip-cased hardcover. Editorial director Reagan Arthur calls it an experiment, using the eBook to attract readers new to Pelecanos. "We're interested in seeing the effects of low-priced eBooks," she says. "We don't want to kill off print sales. We want to grow the total audience."
Do you believe the savvy publishing houses that want to survive are really going to take the attitude Cader touts–that the game is still pretty much "a lot like it was"? I don't. I think we are going to see some very creative and innovative moves to stay in the game, and it's going to involve eBooks in a big way. How could it not? Will the big houses start giving higher eBook royalty percentages to their top authors? Will they phase out hard-cover editions? Will they put out fewer and fewer print books and invest more in hardware like eBook readers? Time will tell.