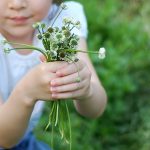 We've been taking a look at the second key "corner pillar" in this course on the 12 key pillars of novel construction, which is all about the protagonist and her goal for the book. I mentioned in recent posts how important it is for the protagonist to have a goal and how obvious and simple that might seem, yet few novels I critique include this necessary element—which I will say is crucial.
It's very common for the protagonist to start off with one goal, only to quickly (meaning, yes, fairly early into your story) be pushed in another direction altogether, creating a "new" goal—which then becomes the "real" goal for the book. Without going into this twist in depth, you can read all about it in this post I wrote a while back. But for now, just be aware that, tied in with your concept and themes, there should be an overarching or main goal your character is trying to reach. I explained there are five main types of goals in stories, so whether your protagonist starts out the gate pursuing one of those goals or is shortly redirected to do so, a goal must be set. Whether he reaches his goal is up to you and depends on the genre and type of novel you are writing. But without a goal for your character (and I will be so bold as to say any of your main and supporting characters), you cannot have a strong novel. But I'm going to take this a step further because I'm hoping that many of you want to write not just a good book but a great book. And a great book has great characters.
What Is "Larger Than Life" All about, Anyway?
So what makes a character great? You've heard phrases like "make them larger than life" or "your character has to be sympathetic." Yes, those things are important, although the expression "larger than life" sounds a bit vague. Do you want all your characters to be extreme? Overly obnoxious, overly emotional, overly sensitive, overly dramatic? Is that what larger than life means?
I've written a number of posts on the question about the "everyday man" or "ordinary people." We want our readers to relate to our protagonist, right? She should be an average Jane, facing the things we ordinary people face, right? Well, yes and no. Yes, we must be able to relate to a writer's characters. We do need to quickly care about the protagonist, find her sympathetic. There are lots of great ways to do that, and I've discussed this in many prior posts.
The key is in showing the protagonist's humanity, vulnerability, sensitivity, that glimpse of greatness. All those things are helpful. But ordinary people are boring. I've critiqued hundreds of novels filled with very boring, average people, and I'm sad to say—I try to care for them but I don't. Readers usually look for any excuse to care for your protagonist. They want to care. Writers, though, shouldn't make this hard for their readers. They should be mindful of wooing the reader right away, get them attached, bonded, concerned for the protagonist as fast as possible.
It's All about the Goal
Which takes us back to the big question: Really, how do you do this? I will say this: it's not just about creating fascinating, sympathetic, vulnerable characters with quirky larger-than-life personalities. What makes the reader really latch on to your character is when you tie all that "personality" in with a goal. A meaningful goal. Meaningful for whom? Why, for your character, of course.
Done right, you could get readers to root for a character who collects worms or whose goal is to win a cake-baking contest at her church. Really? Yes. How can that be done? How can you make readers get riveted to a novel about a character with such lame goals as that? It's all about one word—a word I tend to point out to my editing clients time and again.
Passion
If your protagonist does not have a goal he is passionate about, then it's going to be hard to get your reader to care. There, I said it. I know some of you will disagree with me, but this is the fatal flaw I see in so many books I read, edit, and critique. Sure, they'll have a nice protagonist. Maybe a really neat one that is quite unique and engaging. And maybe even sometimes that character will have a goal she is going after . . . sort of.
What I see is there is a kind of nebulous wandering about with some bit of intention and wanting something that pops up here and there, but nothing focused. From time to time the protagonist may want something, depending on the scene. Which makes the novel seem like a string of scenes, without much purpose or point to the book. This is so endemic to novels, I can't overemphasize the importance of passion.
A protagonist needs a clearly stated goal. Whenever that character gets going after her goal (whether from page one or after some initial disturbance that pushes her through that first "door of no return"), she needs to go after it with passion. It's a simple word, really. Here's how Merriam-Webster's defines passion: "intense, driving, or overmastering [dominant] feeling or conviction."
Think of the great movies and books you love. Think of the characters in those stories you love. I think about Sherlock Holmes, Mel Gibson in Ransom (or Lethal Weapon, The Conspiracy Theory, The Patriot), Liam Neeson in Taken, just about every character in Lonesome Dove, just about every character in Downton Abbey. What makes a great character great? Passion. Passion with a goal. In a TV episode, that "goal" may change, but the passion remains the same.  And that passion is all tied up with theme, for passionate people believe in things, and those things are the "themes" of their lives.
Even a couch potato jerk can be passionate with a goal. He may live for the SF Giants and won't touch a pizza unless it's pepperoni and made by the local pizzeria ten miles away. He may only be a secondary character, but he's going to be memorable and "larger than life" if he's passionate about something. All your characters can be passionate, and all should have goals. Your antagonist, if you have one, will be passionate about stopping your protagonist from reaching his goal. That's his goal.
A Reason for the Passion
So spend some time with your protagonist (and eventually all your main characters in your story). Ask him what he's passionate about and why. And be sure to give him good reasons. Passion without reason is like picking characters based on some personality profile charts at random. You're telling a specific story for a specific reason. I hope it's because you are passionate about the story you are telling.
To show that passion you have for your story, you populate your novel with characters who feel passionately  one way or another about your theme (yes, we are talking about theme here, and we'll go much more into this in future posts). And when your protagonist is passionate about these thematic elements, you will show him reaching for a goal that will matter—not just to him but to the reader. Why will the reader come to care about that goal? Because you've made him care about your character.
If your character really wants to win that cake-baking contest, and she is passionate for a good reason, and the themes in your book are big (she could want the prize money to save an orphanage, for example), you could have a strong key corner pillar for your novel. Making a cake just to win a blue ribbon will not cut it. Making a cake to save a child's life or to make a dying mother's wish come true will. It's all about the passion.
I hope this has given you something to think deeply about. Don't let the lack of passion in your story be the fatal flaw that causes structural failure. Give your protagonist a goal, an important goal he's passionate about and for good reason. Then see how this takes your story to a higher level. If you missed last week's posts about classic heroes and dark protagonist, read this here. And get ready to dive into the third corner pillar: conflict with high stakes!
Got passion? Share some comments about your novel and how this helps you see your story in a new light. And be sure to work on these inspection checklists to make sure you are constructing strong pillars that will support your novel! Any thoughts about passionate characters?
Inspection checklists:
Inspection Checklist 1-concept with a kicker
Inspection Checklist 2-protagonist with a goal
Feature Photo Credit: youngdoo via Compfight cc