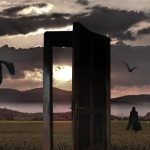 Today's guest post is by author and screenwriter Harrison Demchick:
It's a long, long road to publication, as months or years of writing give way to months of editing, and then more editing, and then more editing. But you've arrived at that very best version of your story. You're proud of it, and you should be. And once you launch it on Amazon, or your publisher launches it into the world, there will be nothing between you and superstardom. Right?
Yeah. Not so much.
No Guarantees
Writers who follow the publishing industry already know full well that creative success and commercial success have, at best, a complicated relationship, and even the most carefully considered marketing plans include no guarantees. When my novel, The Listeners, launched in late 2012, I knew from my own seven years in publishing that the top of the New York Times bestseller list was pretty unlikely, and I was going to have to fight like hell even to make anyone aware of my book. After all, a million new books are published every year.
It was a fight. I don't know if I won. I don't know if you'll win. But we didn't start writing to be rich and famous, did we? (If we did, my God, did we choose the wrong field.) We started writing because we had stories to tell. We started writing because we had dreams of creating something special.
So remember that, and remember this as well: just because you can't quit your day job just yet doesn't mean that there aren't some really cool things that come with publication.
1.) Readers
You don't need to reach the world to reach a single reader, and sometimes a single reader is all it takes.
One of the best moments early in my publication experience came when I received a YouTube review from a twelve-year-old boy in New Zealand. He loved the book, ranking it only behind Stephen King's The Stand among his very favorite horror novels. It didn't matter that this was only one reader, and it certainly didn't matter that he was a bit younger than the typical reader I'd expected. Someone on the other side of the world—someone I will in all probability never ever meet, and someone with whom I will likely never even share a continent—read my book, and liked it.
The world is a small place. Launching your book out into it is one of the most validating ways to discover that.
2.) Bookstores and Signings
When you imagine book signings, you see a line out the door, every man, woman, and child in it clutching a hardcover copy of your book and waiting for you.
When you see book signings, you usually see a lonely author at a lonely table looking around anxiously for anyone to notice them.
You're more likely to experience the latter than the former. But while there are certainly some depressing things about book signings—the worst for me was a two-and-a-half-hour drive to West Reading, Pennsylvania, for a signing that drew only three people, one of whom was the bookstore cat (who, like the others, did not buy a copy)—there are some really great parts as well.
For example: your book on a bookshelf in a bookstore. Maybe it's just for the event. Hopefully it will sell, but maybe it won't. But you can't deny the tingle running up and down your body when you see your work in a bookstore for the first time. (Nor can you deny the subsequent happy dance that may or may not have been witnessed by the staff of Barnes & Noble.)
Then there are the events. Some will get you pretty much nowhere, but then there are opportunities like BookExpo America. The summer after The Listeners came out, thanks to the Horror Writers Association, I had a chance to sign and give away one hundred copies to a genuine line of readers in only half an hour. Did it mean I was famous? Would I have moved that many books with a price tag? Of course not. But for just a little while, I was a rock star. It comes down to being open to the opportunities that emerge once your book is in the world.
3.) Speaking Gigs
It doesn't matter how big your book is or isn't. When you're an author, people consider you an expert on something—on writing and publishing, if nothing else. And that's because the vast majority of people who start a book never finish one. The simple fact of being a published author is an accomplishment in its own right.
And that means you can be on panels at writing events. You can speak with potential authors at writing groups. People care what you have to say—because you do have something to say. And you have the drive to say it.
The very best thing I have had an opportunity to do as an author is speak with the literary arts seniors at my old high school. I attended a magnet school where my focus for four years was writing, and though I graduated more than twelve years ago, it's still a home for me, and it played a significant role in who I am today. To be able to go back there as someone who continued to pursue writing and became a published author is as special as anything else I could imagine. I've done it the last three years, and I love it every time.
So it's actually not about people caring what you have to say. It's about you having a chance to say what you care about.
What's My Point?
It's far too easy to think of publishing as boom or bust. Win or lose. Succeed or fail. And the fact of most published do fail can make publishing at times a very depressing industry. But reality falls between the extremes, as it tends to, and just because your first book hasn't set the world aflame, doesn't mean that publishing isn't a beautiful experience and your book a remarkable accomplishment.
Not everything will change once you're published. But some things will. You'll have opportunities you never had before, if you're open to them and pursue them. And that makes it all worthwhile.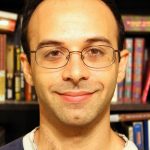 Harrison Demchick came up in the world of small press publishing, working along the way on more than fifty published novels and memoirs, several of which have been optioned for film. He is an award-winning, twice-optioned screenwriter, and the author of literary horror novel The Listeners. Connect with him at Ambitious Enterprises.
Feature Photo Credit: h.koppdelaney via Compfight cc