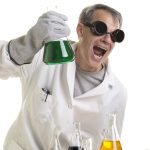 On Throwback Thursday, we're looking at excerpts from past posts on Live Write Thrive.
Today's post is from 5 Things I Learned in My First Year of Self-Publishing. Interesting to note, I wrote this back in January 2013, but the 5 lessons learned are still as valuable and applicable today, in 2016.
After seeing my first few novels come out in print, published by traditional publishers, over the past three years, I decided to venture into the waters of self-publishing. When I launched my blog January 1, 2012, my aim was to explore self-publishing and glean insights from both professionals and authors involved in this brave new world.
The prospect of being in control of my marketing and promotion was at once exciting and daunting, and as I explored and experimented, often confused, disappointed, and frustrated, I was also wonderfully surprised by the many joys I experienced.
So here are just five key things I learned while marketing and promoting three novels I uploaded as ebooks onto various sites. I could give a list of a hundred, no doubt, but these are the points that really stand out to me, and I hope they will help you in your indie publishing journey. Continue Reading…